At Smiles of Boca, we truly believe that every smile is one-of-a-kind, just like the person who owns it. We recognize that your smile is a vital part of your identity, and we take great care to ensure that every smile we design is a reflection of your personality and individuality.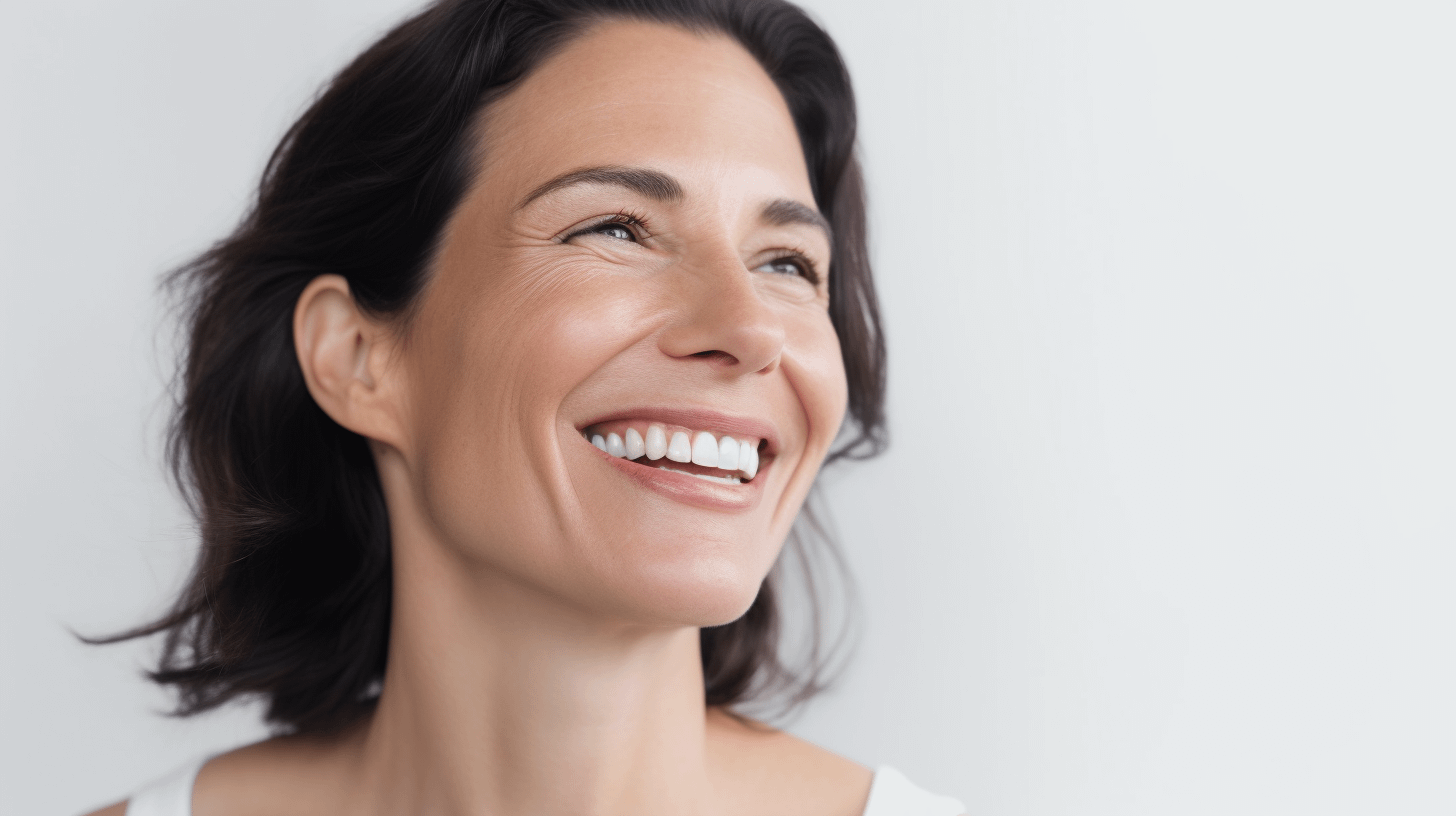 We understand that no two smiles are exactly the same, which is why we take a personalized approach to every patient. We listen carefully to your goals and concerns, and work closely with you to develop a customized treatment plan that is tailored to your unique needs and preferences.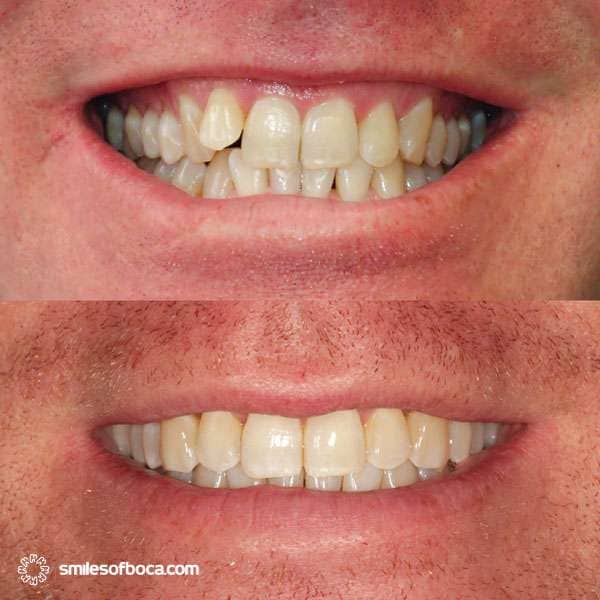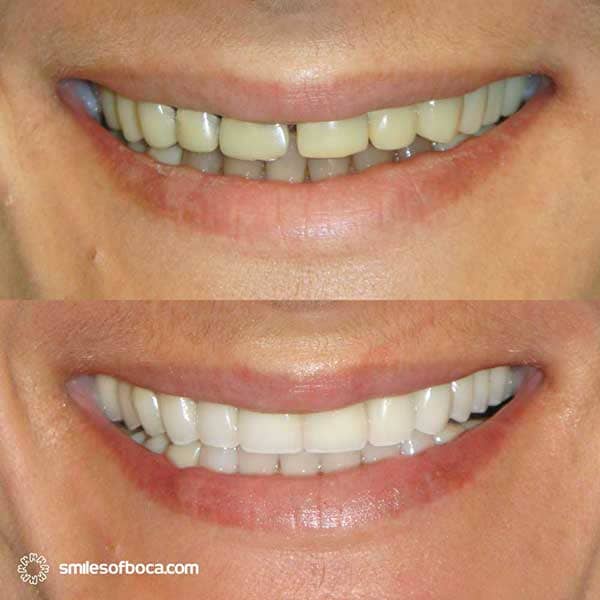 Porcelain Crowns + Veneers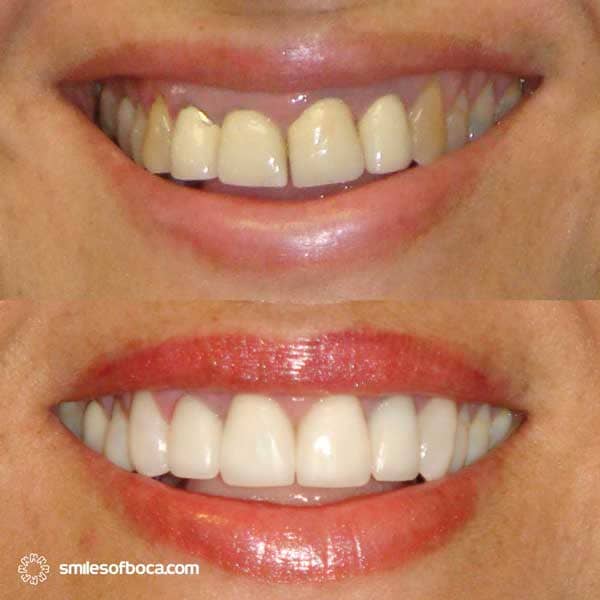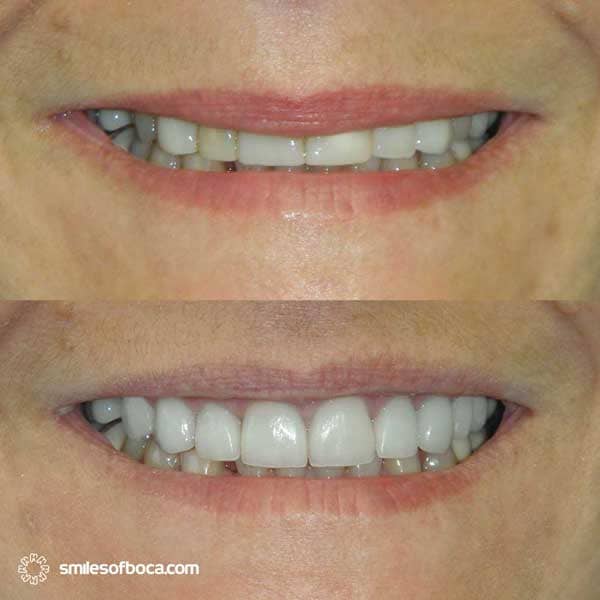 Porcelain Crowns + Veneers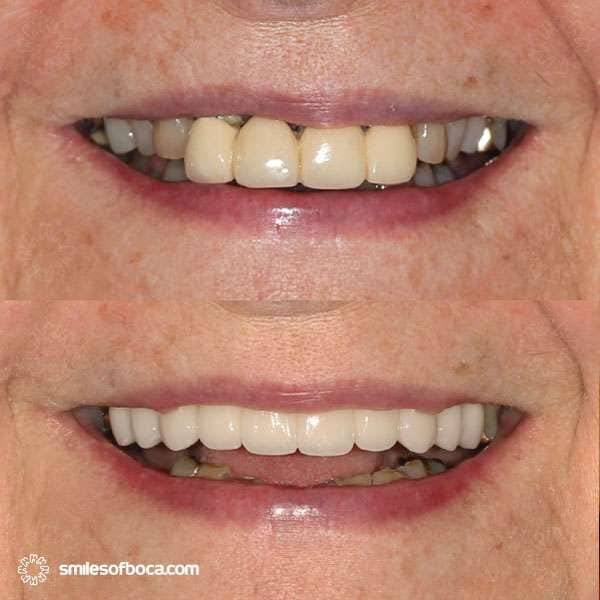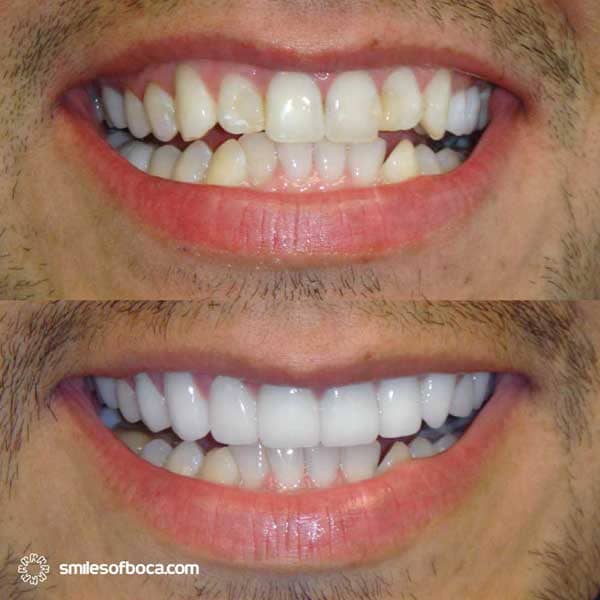 Porcelain Veneers + Dental Implants
Porcelain Bridge + Veneers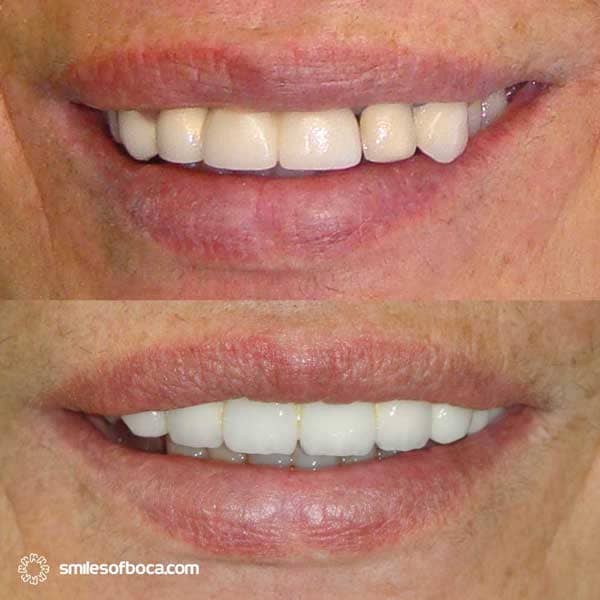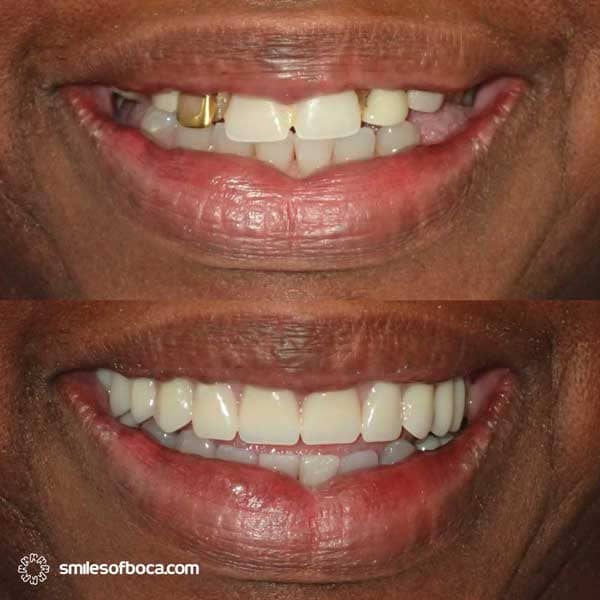 Whether you are looking to straighten your teeth, whiten your smile, or address any other cosmetic dental concerns, we are here to help. With state-of-the-art technology and the latest dental techniques, we can create a smile that is as unique and beautiful as you are.
So if you are ready to transform your smile and boost your confidence, come visit us at Smiles of Boca. Let us help you achieve the stunning, one-of-a-kind smile that you deserve.