Digital Smile Design is a revolutionary approach in cosmetic dentistry that transforms the way smiles are crafted, allowing dentists and patients to collaboratively design personalized, stunning smiles using advanced technology and artistic expertise.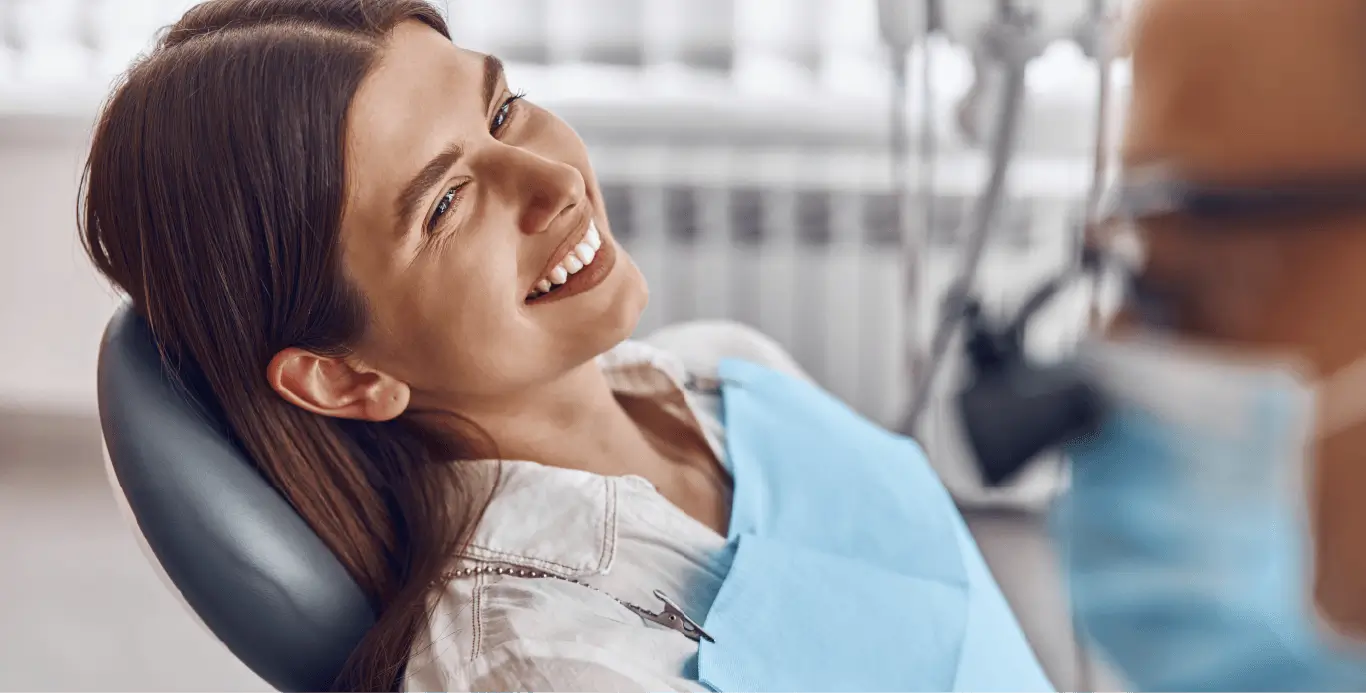 Enhance Your Smile with Digital Smile Design in Boca Raton
What is Digital Smile Design?
Digital Smile Design (DSD) is an innovative approach in cosmetic dentistry that utilizes advanced technology and digital imaging to design and plan customized smile makeovers. It combines the artistry of the dentist with the desires and preferences of the patient to create a virtual mock-up of the desired smile. By analyzing various factors such as facial features, tooth shape, color, and symmetry, a skilled cosmetic dentist like Dr. Rafael Morales DDS can design a smile that is harmonious, natural-looking, and perfectly tailored to each person, while giving patients a precise visualization and communication of their final outcome before any treatment begins.
Benefits of Digital Smile Design
The benefits of Digital Smile Design are numerous. It allows patients to actively participate in the design process, making them feel more involved and confident in the treatment plan. The advanced technology enables dentists to visualize and communicate the proposed changes accurately, leading to a more predictable and satisfactory outcome. Additionally, DSD aids in the planning and coordination of various cosmetic dental procedures, such as porcelain veneers, dental crowns, dental implants, orthodontics, or teeth whitening, ensuring a harmonious and natural-looking result.
Through DSD, dentists can capture digital images, videos, and 3D scans of the patient's teeth and face. These digital records are then meticulously analyzed and manipulated using specialized software to design the ideal smile. The software allows for the customization of tooth shape, size, color, and position, providing a comprehensive view of how the final result will look. This digital mock-up serves as a valuable communication tool between the dentist, the patient and the lab technician, ensuring that all parties are aligned in their vision of the desired smile makeover.
By harnessing the power of digital technology, Digital Smile Design has revolutionized the field of cosmetic dentistry, offering a precise and personalized approach to smile makeovers. It empowers both dentists and patients to co-create beautiful smiles that enhance facial aesthetics, boost self-confidence, and ultimately transform lives.
What is the process of Digital Smile Design like?
Digital Smile Design is a transformative approach that revolutionizes the way smiles are designed and created, by utilizing advanced technology and digital imaging.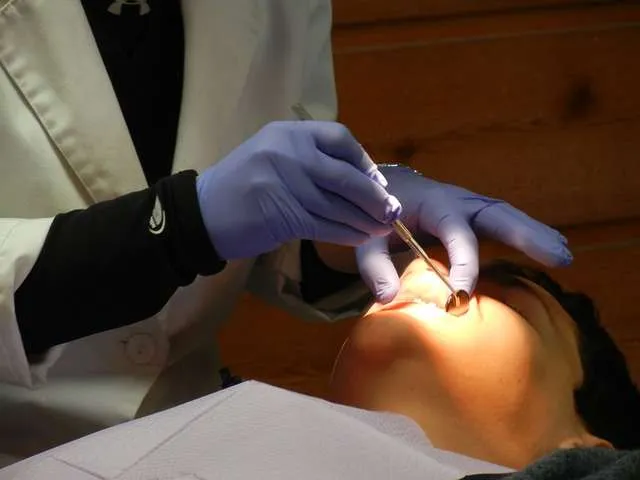 The first step in Digital Smile Design is a comprehensive assessment and analysis of the patient's existing smile, facial features, and overall oral health. Through digital imaging, videos, and 3D scans, the dentist captures precise data of the patient's teeth, gums, and face. This information is then carefully analyzed using specialized software to identify areas of improvement and design possibilities.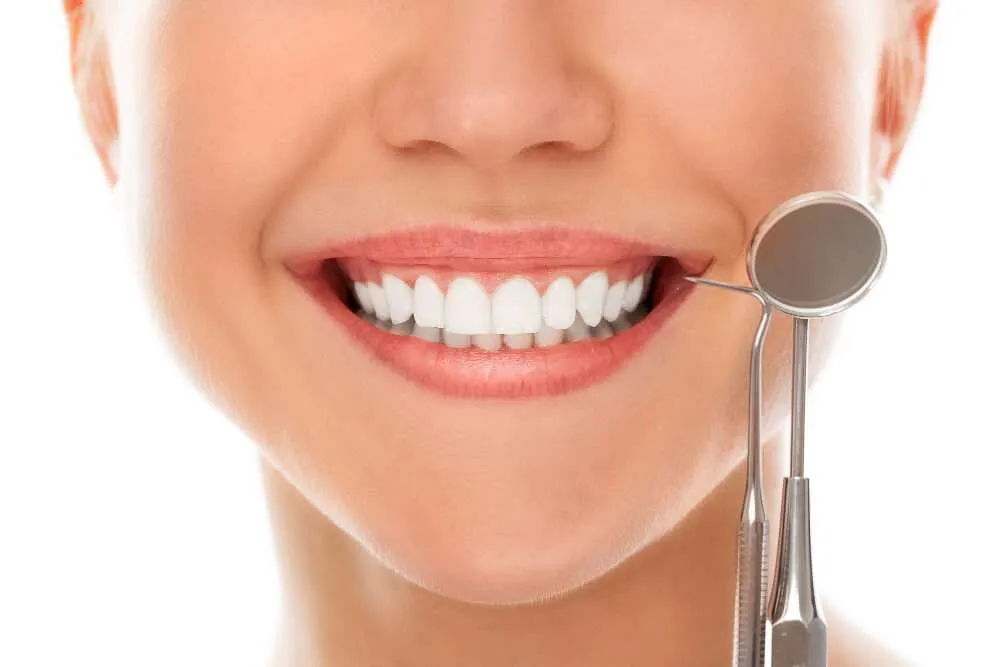 Using advanced digital tools and software, the dentist considers factors such as tooth shape, color, position, symmetry, and facial proportions to create a harmonious and natural-looking smile in line with the patient's aesthetic goals. The software allows for real-time visualization, where the patient can see a virtual mock-up of their new smile. This interactive process encourages open communication between the dentist and the patient, ensuring that the final design meets the patient's expectations. Any necessary adjustments can be made until both parties are satisfied with the proposed changes.
Using advanced 3D printing technology, the customized virtual smile makeover is transferred to a physical mockup, typically made of a tooth colored, removable material that mimics the appearance of teeth. By wearing this mockup, the patient can visualize and experience how their new smile will look and feel before any treatment is performed. This physical mockup serves as a powerful communication tool, enabling the patient and dentist to make any necessary adjustments or refinements to achieve the desired outcome.
The Digital Smile Design workflow allows for greater patient involvement, improves lab communication, ensures realistic expectations, and enhances the overall satisfaction with the final result.
Digital Smile Design & Technology
Dr. Rafael Morales is committed to using advanced technology to provide his patients with the highest level of care and precision in Digital Smile Design. Some of the cutting-edge technologies utilized in his practice include:
Digital Smile Design (DSD): SmileFy is a revolutionary software technology that combines digital imaging, video, and computer simulations to create a virtual mock-up of your smile. Dr. Morales uses this tool to visualize and design the desired outcome, allowing you to preview your new smile before any treatment begins. This helps ensure that the final result aligns with your expectations.
Intraoral Scanners: Instead of uncomfortable traditional impressions, Dr. Morales uses intraoral scanners to create digital impressions of your teeth and gums. This technology captures highly detailed 3D images, improving accuracy and reducing the need for physical impressions. It also enables a more comfortable experience for patients.
3D Printing: With the ability to fabricate highly accurate and customized dental models, 3D printing enables dentists to bring virtual smile designs to life. By using biocompatible materials, such as dental resins, 3D printers can transform digital smile designs into physical models that patients can try on, allowing them to visualize and experience the anticipated results of their smile makeover.
Cost of Digital Smile Design in Boca Raton
While Digital Smile Design serves as an essential initial step in the smile makeover process, it is important to recognize that it is just the beginning. Once the virtual design is established and approved, it serves as a guide for the subsequent treatments involved in achieving the desired smile transformation.
While the cost of Digital Smile Design itself may be relatively low or even offered as a complimentary service in some cases, it is important to understand that it is just one component of the overall cost involved in a complete smile makeover. Depending on the individual's needs, procedures such as teeth whitening, orthodontics, dental implants, or porcelain veneers may be necessary to fully realize the envisioned smile.
Consulting with a qualified cosmetic dentist is the best way to determine the complete cost involved in achieving your dream smile.
See Your Dream Smile Come to Life with Digital Smile Design!
Personalized Smile Design.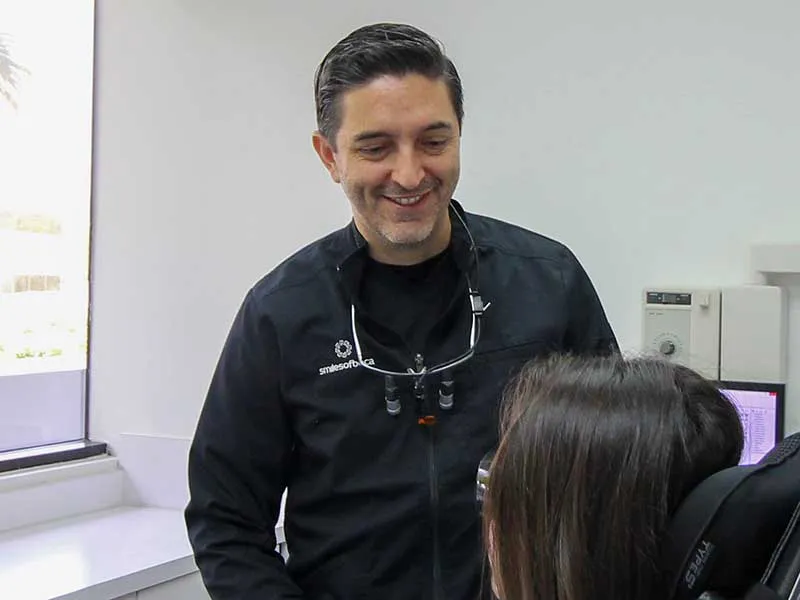 Why choose Dr. Rafael Morales, DDS for your Smile Design?
Expertise and Experience: Dr. Rafael Morales DDS is a highly skilled and experienced cosmetic dentist specializing in Digital Smile Design. With his extensive knowledge and artistic approach, he can create beautiful and natural-looking smiles tailored to each patient.
Personalized Care: Dr. Morales believes in a patient-centered approach, taking the time to understand your unique needs and goals. He customizes treatment plans to achieve your desired outcome while ensuring optimal oral health.
Advanced Technology: Dr. Morales embraces the latest dental technologies to provide precise, comfortable, and efficient Smile Design treatments. By incorporating Digital Smile Design software, intraoral imaging, and 3D printing, he delivers exceptional results to his patients.
Comprehensive Services: Dr. Morales offers a wide range of cosmetic dental services, from teeth whitening and porcelain veneers to orthodontics and dental implants. This comprehensive approach allows him to address various dental concerns and provide comprehensive Smile Design solutions.
Patient Comfort and Satisfaction: Dr. Morales and his team prioritize patient comfort throughout the Digital Smile Design process. They create a welcoming and relaxing environment and ensure open communication, so you feel at ease and fully satisfied with your experience.
What our patients are saying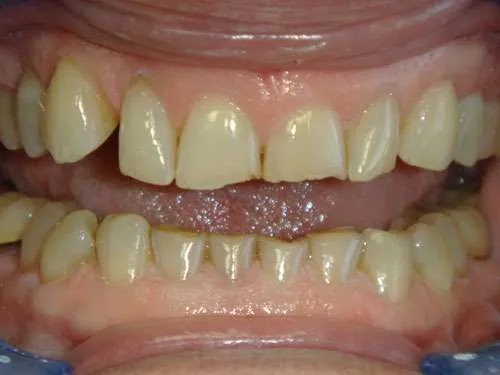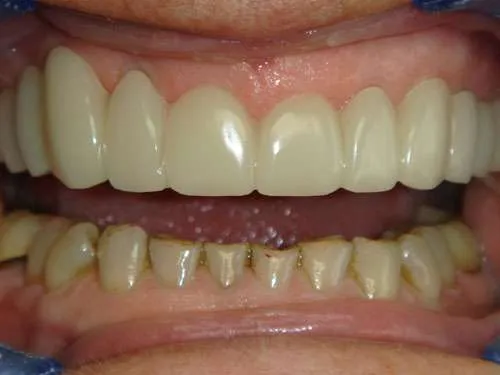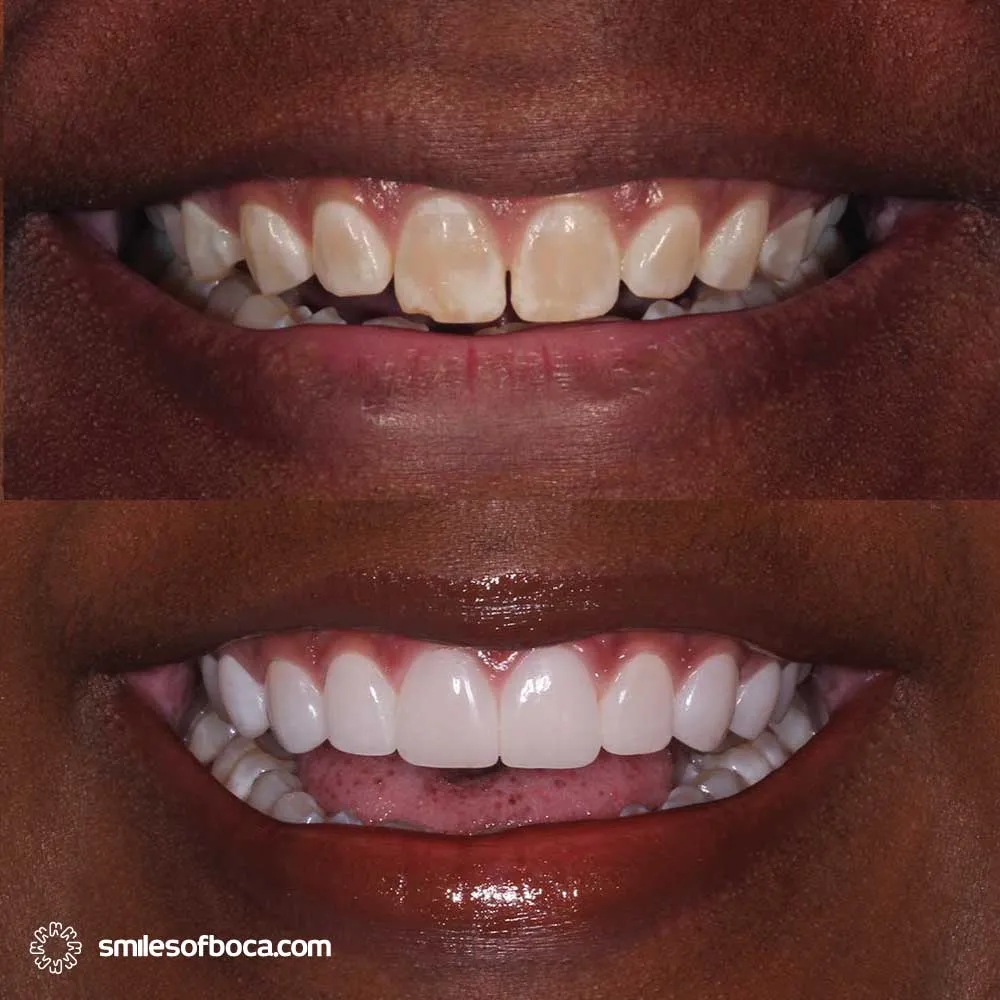 Before and After Digital Smile Design
Reveal the potential of your smile!
If you're seeking to enhance your smile and boost your self-confidence in Boca Raton, FL, Dr. Rafael Morales DDS is the go-to cosmetic dentist for Digital Smile Design. With his expertise, personalized care, advanced technology, and commitment to patient satisfaction, Dr. Morales can transform your smile into a work of art. Say goodbye to dental insecurities and hello to a radiant, confident you with Digital Smile Design by Dr. Rafael Morales DDS.