Porcelain Crowns in Boca Raton, FL
Transform Your Smile with Premium Porcelain Crowns in Boca Raton.
A Comprehensive Guide to Porcelain Crowns in Boca Raton
What are Porcelain Crowns?
A crown is a custom-made cap that fits over the entire visible portion of a tooth, restoring its shape, strength, and appearance. Porcelain is a type of ceramic material that closely resembles natural tooth enamel in color, texture, and translucency, making it an ideal material for creating dental crowns. Porcelain crowns are highly durable, resistant to stains, and can be color-matched to blend in seamlessly with the surrounding teeth, providing a natural-looking and long-lasting solution for a variety of dental issues.
Benefits of Porcelain Crowns
Porcelain crowns offer several advantages over other types of crowns. First and foremost, porcelain closely resembles natural tooth enamel, which means that porcelain crowns provide the most natural-looking and aesthetically pleasing result. Porcelain is also highly durable and can withstand the forces of biting and chewing, making it a long-lasting solution. In addition, porcelain is highly resistant to stains and discoloration, so porcelain crowns are less likely to become discolored over time. Finally, porcelain is biocompatible, meaning that it is safe and well-tolerated by the body, so patients are less likely to experience sensitivity or allergic reactions.
Overall, porcelain crowns provide an excellent combination of durability, aesthetics, and biocompatibility, making them a popular choice for dental restorations.
What is the process of getting Porcelain Crowns like?
Getting porcelain crowns is a common and effective dental procedure that can help restore damaged, decayed, or discolored teeth. The process typically involves three steps:
During the first appointment, the dentist will examine the teeth and determine whether porcelain crowns are the right solution. If so, the dentist will numb the area and remove any decayed or damaged portions of the tooth. The tooth will be reshaped to make room for the crown, and an impression or digital scan of the tooth will be made. The dentist may place a temporary crown over the tooth while the permanent crown is being made.
The impression or scan of the tooth is sent to a dental laboratory, where the porcelain crown is custom-made to fit the tooth precisely. Some crowns can be fabricated in the dental office using advanced technology such as CAD/CAM (computer-aided design/computer-aided manufacturing) systems. This technology allows for same-day crown fabrication, which can be a convenient option for patients who want to minimize the number of appointments needed for their dental restoration.
Once the permanent crown is ready, the dentist will remove the temporary crown and place the permanent one over the tooth, checking to ensure a proper fit and bite. The crown is then bonded to the tooth using dental adhesive cement, and any excess material is removed. The dentist will check the patient's bite and make any necessary adjustments to ensure proper function and comfort.
The process of getting a porcelain crown is generally straightforward, but it can vary depending on the specific needs of each patient. The length of each step and the number of appointments needed can vary depending on factors such as the extent of tooth damage or the type of crown being used. If you think you may benefit from a porcelain crown, schedule a free consultation with our office to determine if this option is right for you.
Porcelain Crowns on Front Teeth
Porcelain crowns can be an excellent option for restoring front teeth. For example, if a front tooth has significant damage or decay, a porcelain crown can restore its function and appearance. Front teeth are often more visible when we smile, talk, or eat, and porcelain crowns can be customized to match the shape, size, and color of your natural teeth, providing a seamless and natural-looking result.
When it comes to porcelain crowns on front teeth, both functionality and aesthetics are crucial factors to consider. That's why it's important to choose a cosmetic dentist like Dr. Rafael Morales, who has specialized training in cosmetic and restorative dentistry and can ensure that your porcelain crowns not only look great but also function properly.
It's important to note that the suitability of porcelain crowns on front teeth may vary depending on the extent of the damage and the individual's specific needs and aesthetic requirements, so it is best to consult with a cosmetic dentist to determine the most appropriate treatment option.
How much do Porcelain Crowns in Boca Raton cost?
The cost of porcelain crowns in Boca Raton can vary depending on several factors, such as the location and reputation of the dental practice, the complexity of the procedure, the dental lab and materials used, and the number of teeth being treated. On average, porcelain crowns can cost anywhere from $800 to $2,500 per tooth. It's important to note that dental insurance may cover a portion of the cost of the procedure, so patients should check with their insurance provider to determine their coverage. At Smiles of Boca, we offer payment plans and our own In-House Benefits Plan to help make the cost of porcelain crowns more affordable for patients.
Ultimately, the best way to determine the cost of porcelain crowns in Boca Raton is to schedule a consultation with us so we can provide an accurate estimate based on your individual needs and goals.
Revive Your Smile's Look and Feel with Porcelain Crowns
Highly durable and resistant to stains.
Porcelain is biocompatible, safe for your body.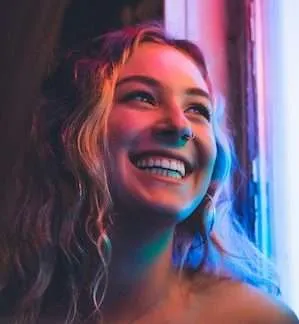 Why choose Smiles of Boca for your Porcelain Crown?
When considering a dental practice for your porcelain crown in Boca Raton, you may want to consider reading online reviews, checking the dentist's qualifications and experience, and asking for before-and-after photos of previous patients who have undergone the same procedure. Dr. Rafael Morales and his team of highly skilled dental professionals use only the best labs, the latest technology and highest-quality materials to ensure that each porcelain crown procedure results in a natural-looking and durable restoration.
At Smiles of Boca, we prioritize patient comfort and satisfaction, striving to make each visit as stress-free and comfortable as possible. If you're considering a porcelain crown procedure, we invite you to schedule a free consultation with us to learn more about our approach and how we can help restore your smile with porcelain crowns in Boca Raton.
What our patients are saying
Frequently Asked Questions about Porcelain Crowns
Schedule your consultation today.