Rediscover Your Smile: Affordable Dentures & Implants at Smiles of Boca - Your Journey to Confidence Begins Today!
A Complete Guide to Dentures in Boca Raton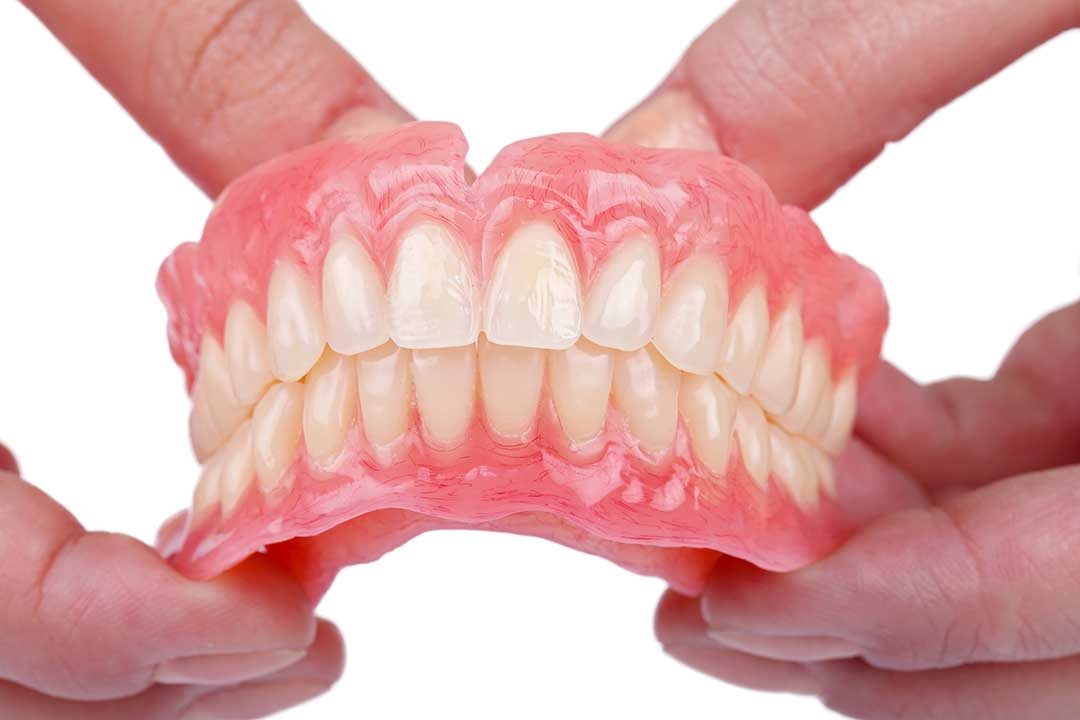 Dentures are custom-fabricated dental appliances designed to replace missing teeth and restore function to the mouth. They are made from impressions taken of the individual's oral cavity to ensure a proper fit. There are various types of dentures, including full and partial sets, which can be removable or fixed, sometimes supported by implants. Dentures help individuals to chew food, improve speech, maintain facial structure, and provide a natural-looking dental appearance. Regular dental visits are essential for adjustments and to ensure the continued health of the gums and surrounding tissues.
Dentures offer several functional benefits, including the restoration of chewing ability, which allows for a more varied and nutritious diet. They also aid in clear speech and help maintain the shape of the face by providing support where natural teeth are missing. For many individuals, dentures improve self-esteem by providing a full, natural-looking smile. Additionally, dentures are a cost-effective solution for tooth loss and, with modern dental materials and techniques, they can be more comfortable and aesthetically pleasing than ever before. Regular maintenance and check-ups will ensure they continue to fit well and function effectively.
Once a thorough examination to assess the health of the gums and the structure of the jaw has been completed and it has been determined that you are a suitable candidate, the process of creating dentures typically unfolds in three primary steps, designed to ensure that the final product is comfortable, functional, and aesthetically pleasing:
The first step involves taking a precise dental impression or intraoral scan of the patient's mouth. These impressions or scans are crucial as they serve as the mold from which the dentures will be crafted. The dentist may also select the shape and color of the denture teeth during this visit to ensure they match the natural appearance of the patient's gums and existing teeth.
Once the impressions are taken, they are sent to a dental lab where wax models, also known as wax-ups, are created. These models are exact replicas of the dentures and are used for the patient to try on. This step is essential for verifying the fit, bite, and appearance of the dentures before they are finalized. Any adjustments needed are noted, ensuring that the final dentures will fit comfortably and look natural.
The last step is the fitting of the final denture. After the wax models are approved, the lab creates the final denture using durable materials designed to withstand the demands of daily use. Once completed, the patient returns for a final fitting. During this appointment, the dentist checks the fit of the denture, makes any last-minute adjustments, and provides instructions on how to care for them. This step might require several visits to ensure the denture fits perfectly and the patient is comfortable with their new appliance.
Throughout the entire process, communication between the dentist and the patient is critical to address any concerns and to make necessary modifications for the best possible outcome.
Difference between Full Dentures and Partial Dentures
Full dentures are designed for individuals who have lost all their teeth in an arch (either the upper or lower set of teeth), providing a complete set of prosthetic teeth. They rest directly on the gums and can be removed for cleaning. Partial dentures, in contrast, are intended for those who still retain some of their natural teeth. These appliances are anchored to the remaining teeth with clasps or precision attachments and fill in the spaces left by missing teeth, preventing the natural teeth from shifting position. Both full and partial dentures help restore function and aesthetics, but the choice between them depends on the patient's specific dental needs.
Dentures can be differentiated not only by whether they are full or partial but also by the materials used in their construction and the methods of retention. Here's an overview of the various types:
Acrylic Base Dentures: These are the most common type of dentures. The acrylic resin base is color-matched to the patient's gums and supports the denture teeth. Acrylic dentures are lightweight and adaptable but may require occasional adjustments for a proper fit as the shape of the mouth changes over time.
Metal Framework Partial Dentures: Known for their strength and durability, these partial dentures have a metal framework that provides support and anchors onto the remaining natural teeth with clasps. They are less bulky than acrylic dentures, offering a more comfortable fit, and are preferred for their stability.
Interim or Immediate Dentures: These are provided immediately after tooth extraction to allow patients to have teeth during the healing period. Since the gums and bone will shrink during the healing process, immediate dentures require more adjustments and are typically considered a temporary solution until conventional dentures can be made.
Implant-Retained Removable Dentures: These offer a more secure fit by attaching to dental implants. The implants (anywhere between 2 to 4) are surgically placed into the jawbone, and the denture snaps onto these implants. This setup provides increased stability and helps preserve the jawbone. Implant-retained dentures can be removed for cleaning and are often more comfortable and functional than traditional dentures.
Each of these denture types is designed to meet specific patient needs, considering factors such as the extent of tooth loss, the health of the remaining teeth, gums and bone, and personal preference for comfort and aesthetics. The choice of denture will also depend on the patient's oral health status and budget.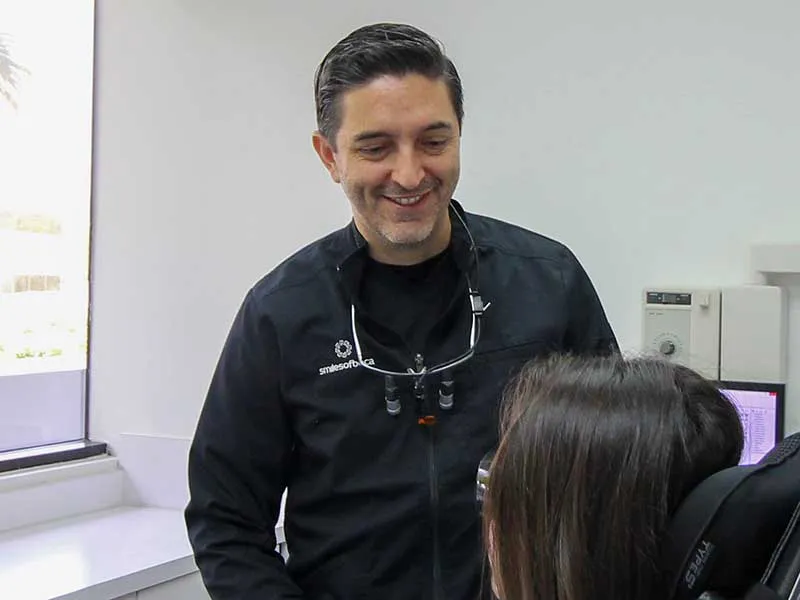 Smiles of Boca: Your choice for Dentures in Boca Raton, FL
Under the guidance of Dr. Rafael Morales, Smiles of Boca is synonymous with exceptional dental care. We leverage the latest in dental technology to ensure each denture is perfectly crafted to meet the individual needs and preferences of our patients. Our range includes various types, from acrylic to implant-retained dentures, ensuring a solution for every need. Our team's commitment to your dental health goes beyond denture fitting; we offer comprehensive care to maintain the function and appearance of your dentures, contributing to your overall well-being.
What our patients are saying
Frequently Asked Questions about Dentures